Defining candidate experience
Candidate experience is "the perception of a job seeker about an employer, based on the interaction during the complete recruitment process". The candidate experience begins as soon as the job seeker discovers the opportunity, be it from an online job board or through a friend. The application process, the interview, and onboarding are all part of the candidate journey and together form the candidate experience. Companies are becoming increasingly aware that all of these touchpoints provide an opportunity to build a favourable company brand, attract top talent, improve retention, and increase customer loyalty. As such, candidate experience evaluation is becoming a more prominent component in standard talent strategy. In some cases, job seekers' impressions of a company predate even the initial discovery of the job opportunity. According to a candidate experience survey from IBM, 48% of candidates had previous interactions or relationships with the hiring organizations prior to applying to work there. These interactions and relationships could include knowing someone who works for the company, being a customer, or being aware of the brand's reputation.
What makes a candidate experience poor?
Candidates value consistent communication, transparency about pay and benefits, and feedback. Ghosting (applying to a job but never hearing anything back) is a major pain point for candidates. According to a report from Aptitude Research, 58% of candidates who are screened out never receive any response from the employer. Live Recruiter's conversations with job seekers indicate that candidates are always happy to hear feedback from an employer, even if it is not their desired outcome. Furthermore, an unintuitive or overly time consuming application process lends itself to poor candidate experience. 69% of job seekers will abandon a job application if they find it to be too complex or time consuming, typically if it takes 20 minutes or longer to complete. 55% of candidates abandon an application that doesn't allow them to upload their resumé and instead requires them to type it out manually. Overall, one thing that these poor practices have in common is a lack of consideration for candidates' time, be it the time they spend on an application or their timeline as they search for a new job. See below for a breakdown of the top reasons for withdrawing from the recruitment process as reported by candidates.
4 hidden costs of a poor candidate experience
1. Decreased employee retention
The candidate experience offered by a company sets the tone for how that candidate will later transition to being an employee. The early stages of onboarding provide a critical opportunity to employers to communicate their company culture, expectations for the applicant, offering to the applicant (salary, benefits, etc.), and overall what the role entails. Being transparent about these factors from the outset gives employers the best chance at finding a quality hire. Additionally, a poor candidate experience leads to poorer employee retention. According to Allied Workforce Mobility, companies with a poor (or no) onboarding strategy lose 25% of new hires within a year. Likewise, 20% of employee turnover happens within the first 45 days if the employees had a poor candidate experience. Companies that improved their candidate experience were three times likelier to improve first year retention than those who did not, according to Aptitude Research. When the cost of the average hire in the US is $4,129 per job, turnover from poor candidate experience can become costly for companies that consistently implement ineffective hiring practices.
2. Damage to employer brand
A poor candidate experience negatively impacts brand and customer retention. According to Aptitude Research, candidates share both their negative and positive application experiences with their inner circles (i.e. peers, significant others, close friends, colleagues, families, etc). In 2020, 77% of candidates reported sharing their positive experiences and 52% shared their negative experiences. Word of mouth has a major impact on reputation. While essentially all companies understand this from a customer point of view, few have invested in a candidate experience strategy in the same way that they have for customer experience. According to the IDC (International Data Corporation), spending on customer technology is expected to reach $641 billion in 2021. Contrastingly, only 10% of companies have invested in a candidate experience strategy, even though this area also strongly impacts the company's reputation and brand.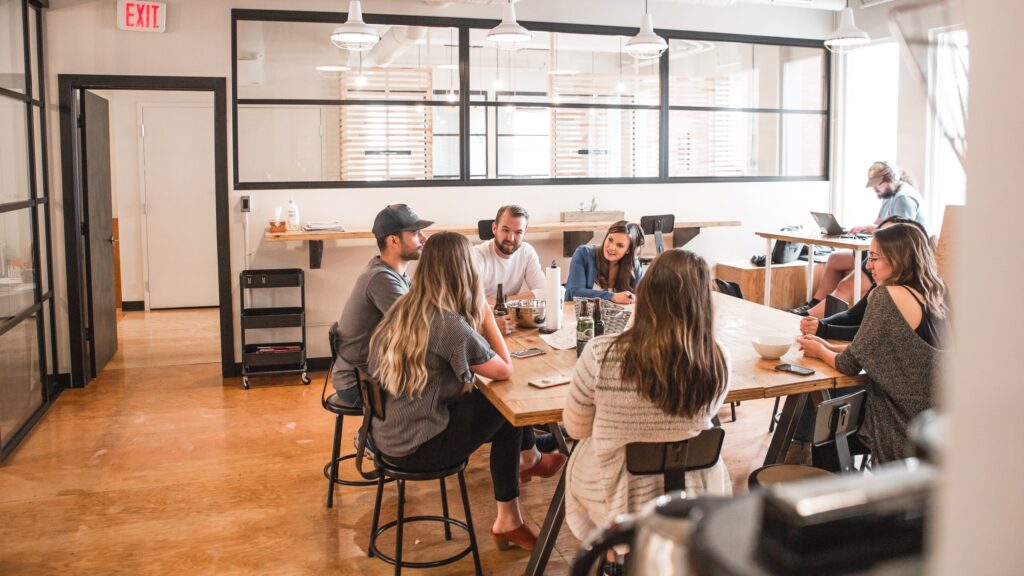 3. Misuse of technology
McKinsey reports that as of 2018, 47% of businesses "have embedded at least one AI capability in their business processes." This is a considerable increase from the year prior when only 20% of respondents reported using a form of AI in their organization. The 2021 Exceptional Experience in Talent Acquisition report from Aptitude Research revealed that companies are increasingly investing in automation for their employer and candidate processes. Increased automation in hiring allows for leaner recruitment teams due to the increased capabilities of machine learning and other smart technologies. While automation can provide a fair and equitable experience to candidates due to decreasing human bias, few organizations have found ways to leverage these systems to give candidates what they desire the most: human interaction and feedback. Seeing as over half of applicants surveyed by Aptitude Research never got a response for companies they applied to, there are clearly gaps in candidate experience that emerging HR technologies have failed to address.
4. Negative impact on the bottom line
Companies that work to provide an engaging and human experience to applicants see a positive impact on business performance. However, negative experiences are often costly to businesses. The North American CandE Awards research concluded that 46% of candidates who had a negative experience would no longer spend money with the employer as a customer or client. In fact, Virgin Mobile recently learned that they were losing $5.4 million annually due to poor candidate experience. 18% of their rejected applicants were also their customers. 6% of individuals in that group cancelled their subscriptions following a poor recruitment interaction. This is a very large scale example of the direct impact candidate experience has on a company's profitability.
Final takeaways
In short, although it may not be immediately evident, a poor candidate experience can be very costly for employers. Sunk costs lost to turnover, poor word of mouth resulting in damage to the employer brand and bottom line, and misallocated investment in technology that does not improve candidate experience are all consequences for both the employers and candidates. Ultimately, candidates want to be treated like human beings and not data points lost in a recruiter's ATS. Additionally, candidates expect to be communicated with clearly and feel that their time is respected. If employers are more attuned to what candidates want – and if they invest in a strategy to meet those expectations – they can mitigate the hidden costs of a poor candidate experience.