Dynamics between employers and candidates in talent acquisition
In talent acquisition, the two key stakeholders are candidates and employers. Both parties enter into the candidate experience journey with their own set of interests and expectations. These differing expectations often leads to a disconnect and fragmented perceptions of the process. This is especially true for candidates due to the competitive nature of the job search. The 2021 Aptitude Research report on exceptional experience in talent acquisition maps out the candidate experience journey and the expectations and impressions of both employers and candidates. Understanding the resulting gaps from candidates' and employers' differing expectations is essential for improving candidate experience, employer branding, and hiring outcomes. Candidate experience directly reflects on the employer brand. This is significant because companies with a strong employer brand experience 28% less turnover than the market average, which saves them costs and protects productivity and morale.
Mapping the candidate experience journey
Aptitude Research broke the candidate experience journey down into 3 key phases, all of which pose an opportunity for fragmentation in candidate and employer perceptions.
Intent: What are the goals of the candidates and employers? What is their expected end stage of the candidate experience journey?
Expectations: What do the candidate and employer expect from one another during the application process?
Experience: What is the resulting experience for both parties?
Intention gaps
Intentions are candidates' and employers' objectives. Employers' main focus is improving business outcomes, which means identifying the applicant with the highest potential. Candidates, on the other hand, expect fair treatment and transparency. In fact, 44% of candidates cite transparency during the hiring process (about factors such as pay, benefits, etc) as their top priority when assessing a potential employer. A misalignment of employer and candidate intentions results in a negative candidate experience.
Employers' objectives
Identify and retain top quality hires: Employers' main priority is to be attractive to quality hires and stand out from competitors. This is especially challenging when dealing with passive candidates or candidates fielding multiple offers, as the best candidates often are.
Improve inefficiencies in the hiring process: From sourcing to screening to interviewing, recruiters must juggle many tasks across the hiring process. Often, this involves a lot of time-consuming administrative work, especially in high volume hiring. To illustrate, an average job opening receives 250 applications, up to 88% of which are unqualified for the role. In this situation, a recruiter spends up to 23 hours on screening alone. Automation offers an avenue to make these tasks more efficient.
Competing for candidates across industries: Across industries, companies compete for technical and engineering talent. Due to the high demand, these roles are hard to fill. Competitive differentiation through a strong employer brand and positive candidate and employee experience is essential.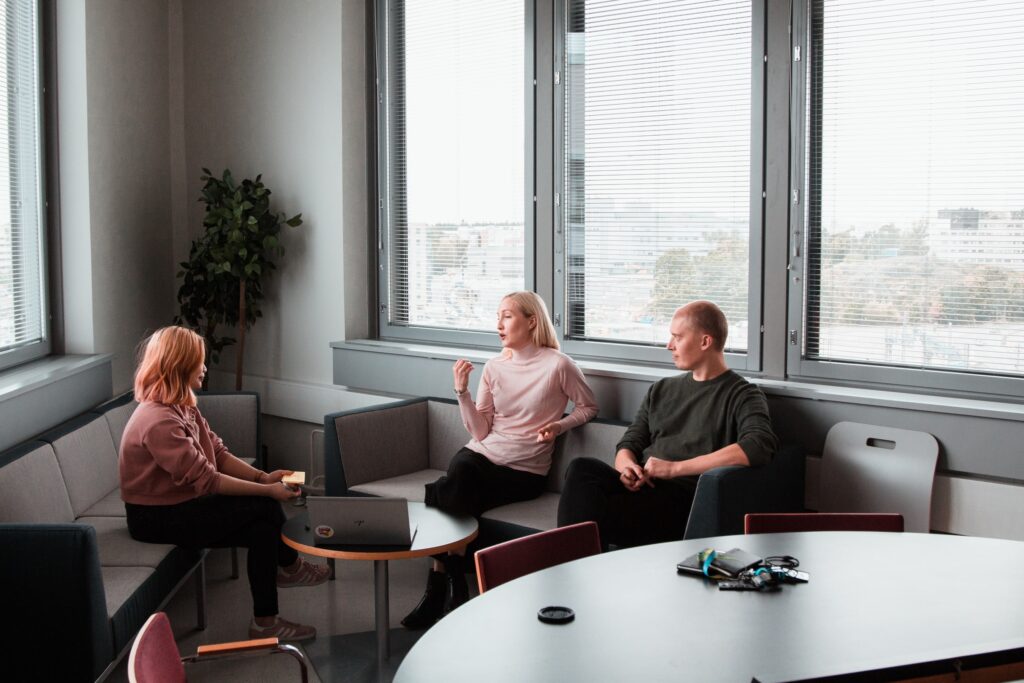 Candidates' objectives
A fair and inclusive hiring process: While the chance of rejection is statistically high, candidates want to be given a fair opportunity and be earnestly considered for a position. Candidates spend upwards of 30-40 minutes per position tailoring their resumé and understandably want these efforts recognized.
Consistent communication: Candidates expect to be kept in the loop about their application status. In fact, 80% of candidates would not reapply with a company that did not communicate with them about their application.
Feedback: Candidates want feedback on their performance in an interview, screening, or other assessment. Insight on when they will hear back from an employer is also important. Feedback becomes increasingly important the further into the process a candidate makes it, such as the interview stage.
A shared objective
Aptitude Research found that both candidates and employers want to reduce bias in hiring. Nearly 90% of companies are concerned with bias in their talent acquisition process and many implement training programs as a means to reduce bias. However, while these programs can be insightful and educational, they often do not address the problem and provide only a surface-level response to the issue.
Expectation gaps
Aptitude Research measures the NPS (Net Promoter Score) of both candidates and employers at various stages of the candidate experience journey. According to the data, there is a negative perception gap from the research stage (recruitment marketing stage) to the post-interview stage. This means employers generally rated themselves higher than their candidates did. This indicates a disconnect between employers' perceived impressions of their candidate experience offering versus the reality. When examining the offer and new hire (onboarding) ratings, the gap levels improve, as a result of higher candidate satisfaction. See below for the breakdown of the research findings.
Final takeaways
The two key initiatives that can close the apparent gap involve understanding candidates as an audience and empowering recruiters with technology to make the process more efficient. On the customer side, many organizations develop buyer personas to better understand their motivations, preferences, and challenges. This allows for better customer targeting and an improved experience for the buyer. However, research indicates that these practices have not been adopted on the candidate side, seeing as perception gaps are prevalent. A keen awareness of candidates' expectations and priorities (i.e. better communication, a transparent process, reduced bias, etc) would help employers to improve their candidate experience and boost their employer brand. Further, the right technologies can free up recruiters' time to focus on networking and attracting top talent. Automating screening and interview scheduling would save recruiters and hiring managers countless hours. While there are gaps in candidate experience across industries, there are also solutions available to employers to continually improve and differentiate their practices from competitors.