Assessing the landscape
It is no question that the unprecedented challenges and limitations brought about by the global pandemic greatly shifted the dynamics of working life, including the candidate experience within hiring and recruitment. Since 2020, in-person hiring dropped from 44% to 28.3%, while remote hiring has increased from 3.1% to 18.9%. A lot of ambiguity and uncertainty remains regarding COVID-19's continued impact going into 2021. Assuming that vaccine distribution will only roll out en masse in mid to late 2021, the practices developed during 2020 are highly likely to carry over into this year. The digitization of recruitment was already prevalent prior to the pandemic; as with many other issues and practices, COVID-19 and its subsequent restrictions highlighted existing trends and gaps in recruitment on top of creating new challenges.
7 new hiring practices from 2020
According to the HR Daily Advisor, the following are seven practices which were implemented during 2020 that recruiters are likely to continue using as we await the vaccine rollout:
More extensive phone screenings
Prequalification questions and assessments
Video interviews on platforms like Zoom
Personal protective equipment (PPE, including masks) and social distancing for in-person interviews
Electronic/paperless onboarding
Virtual orientation practices (PowerPoint® presentations, training videos, etc.
Candidate experience before and during COVID-19
During the pandemic and prior, many candidates have felt disillusioned with and disengaged from the hiring process. 87% of job seekers believe that technology has made the job process more impersonal. When companies rely exclusively on AI technology throughout the recruitment process, this can have negative effects on both the candidate and the employer. In a fully digitized process, candidates' focus is on appeasing algorithms rather than showcasing the full scope of their skills and value to the employer. Meanwhile, employers fail to establish a pipeline of engaged candidates. This can result in higher turnover and time to fill. In 2020, employers have become increasingly reliant on algorithms and other virtual hiring technologies. Going into 2021, firms should be weary of how the widespread use of this technology impacts the candidate experience. Candidate experience is a significant consideration due to its impact on performance and productivity outcomes.
The benefits of remote onboarding and digitization
A business' hiring activities, such as processing resumes, conducting interviews, background checks, and drug tests, typically cost the organization approximately $4100 per candidate. In considering the administrative costs of hiring, it is imperative for employers to ensure that these processes are as efficient as possible; avoiding high turnover and maintaining a pipeline of engaged candidates is key for recouping the costs associated with hiring and maintaining profitability and a positive company culture. Automating this process, at least partially, can be in a business' best interest.
Digitizing processes across company operations is essential to remaining viable during the pandemic and competitive in general. "Efficient companies regularly review and upgrade their operations in at least three ways: streamlining existing processes (including hiring), adopting best practices from outside their organizations, and identifying the most productive use of their assets". Seeing as digitization in all aspects of a company's operations is becoming a standard practice across industries, these technologies will remain relevant in 2021 regardless of the limitations (or, hopefully, the eventual lack thereof) brought upon by COVID-19.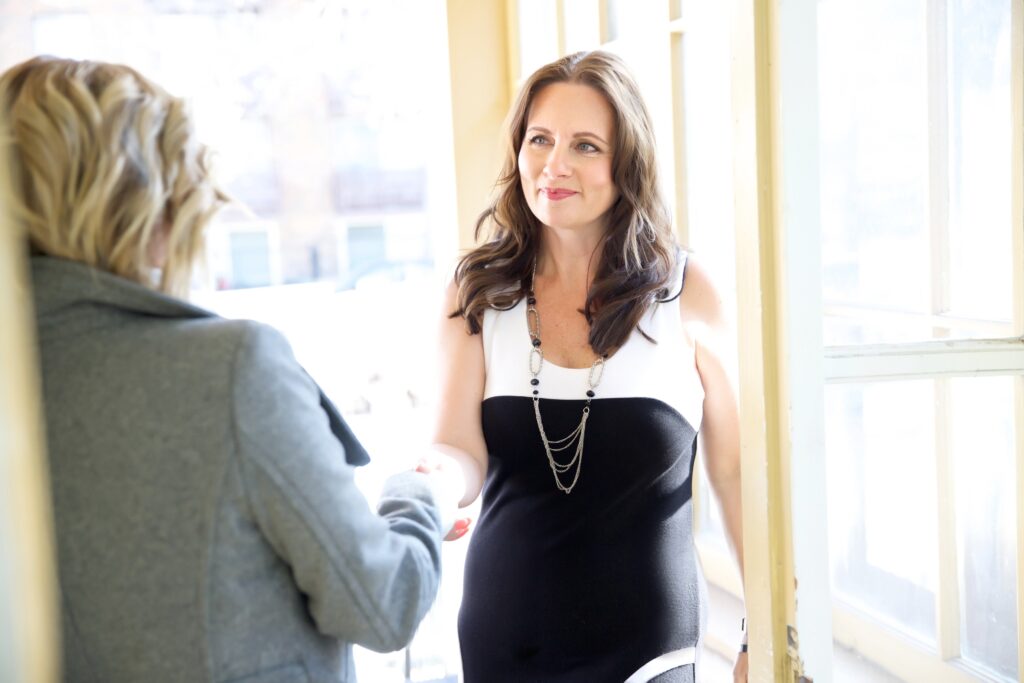 Digitization and gaps in candidate experience
As part of identifying the most productive use of their assets, human resources specialists should look to address gaps in the candidate experience. Inconsistent communication, employer ghosting, and an over-reliance on algorithms result in a poor candidate experience and may cause employers to miss out on the best fit for the position they are looking to fill. While the use of technology is effective for reducing time to fill, human input into the hiring process ultimately yields the best long term results.
Other emerging candidate experience practices
If the global coronavirus response goes according to plan, 2021 will be a transitional year. Hopefully, we will be able to return to our pre-pandemic practices and routines. From a human resources perspective, this means coming out of the pandemic and strengthening company culture through team building. After working remotely for almost a year, workers report difficulties with mental health and work-life balance in general. According to a study by TELUS International, 80% of workers would consider leaving their job for one that puts more focus on mental health and 75% have reported increased rates of anxiety due to COVID-19 and other global events.
Evidently there is a need for a wellness based approach when it comes to employer-employee relationships and company culture. Communication, motivation, and flexibility are crucial to develop the ecosystem of support that will help employees succeed. This employee-centred approach to company culture should start with hiring and onboarding. Establishing a positive and communicative relationship with candidates straightaway is the best way to ensure that those candidates will become successful and productive workers.
A new approach to candidate experience: blind hiring
The people-first approach to hiring is a proven concept. Some companies have even gone so far as to opt for open hiring, which is the practice of recruiting workers without resumés or background checks. This process is a good fit in entry-level positions or jobs where workers receive on-site training. The Body Shop adopted this practice for its seasonal hiring needs. Accordingly, turnover among the seasonal workers was down 60% over the previous year and warehouse productivity increased by 13% while keeping hiring and onboarding costs down. While this strategy may not be appropriate for every business, the Body Shop's success with this practice goes to show that adding a human element into hiring can be highly effective.
Live Recruiter's role
Going into 2021, Live Recruiter's goal is to help companies reap both the benefits of digitization and the unique benefits of bringing the human element back into hiring. The pandemic has caused the field of human resources, which was already implementing algorithms and other advanced technologies for hiring, to become even more increasingly reliant on digital tools. Digitization is a key component of competitive advantage for businesses everywhere. Accordingly, its impact on candidate experience is important to consider. As new technologies emerge and our reliance on them grows, our focus should be on outcome and candidate experience. Combining high-tech solutions with human input has long-term benefits for all parties.
At Live Recruiter, we believe that businesses should not have to choose between the efficiency of automation and the benefits of a more involved, people-focused approach to hiring. Both candidates and employers stand to benefit when these strategies are used in tandem. The events of 2020 have demonstrated the importance of staying innovative, adaptable, and flexible across all business operations. In 2021, Live Recruiter aims to take those lessons and channel them into a better experience for candidates and employers alike.