What is digital recruitment?
Like so many business processes, recruitment has gone almost fully digital in the past year. Digital recruitment strategy involves the use of technology and the internet to find, attract, evaluate, choose, and onboard candidates. This practice provides many benefits to employers, such as access to a large talent pool, increased efficiency in hiring, and, accordingly, a higher ROI in the onboarding process. Digital tools and technologies are integral to each of these steps. The digital recruitment process consists of several activities, such as:
Online job board advertising
Posting on career websites
Mobile recruiting
Implementing online assessments
Social recruiting
The landscape of digital recruitment is becoming increasingly saturated. As such, in 2021 and beyond, employers must optimize their digital recruitment strategy in order to stay competitive. Using just one of the tactics listed above is not enough. Employers must stay on top of technological trends and take a multifaceted approach to their recruitment strategy.
4 tips to build an effective digital strategy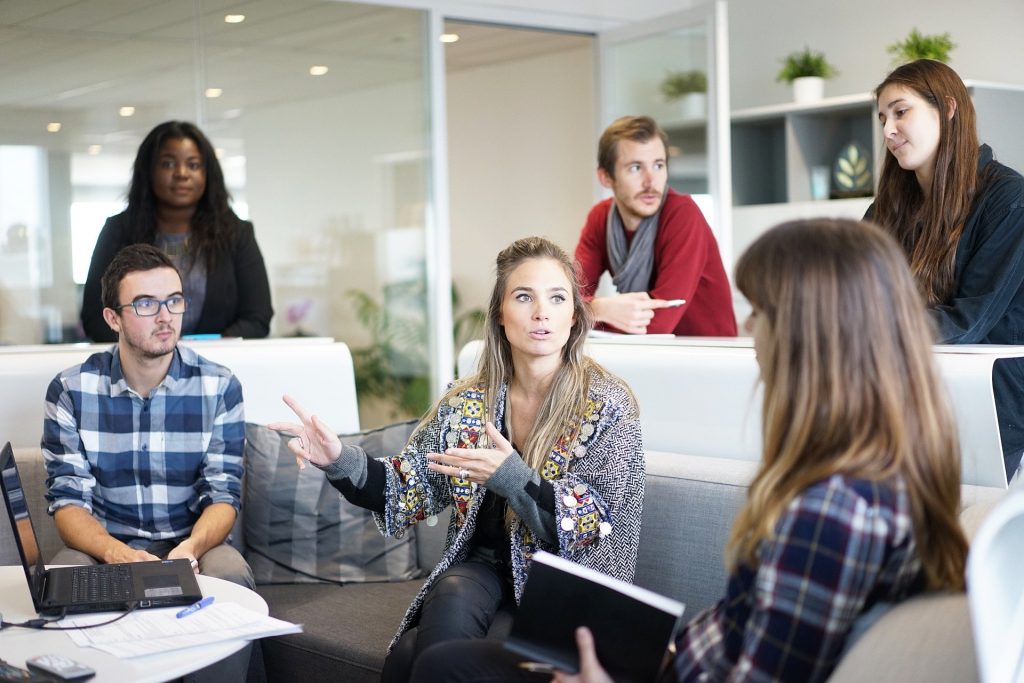 1 Use social media and content marketing to manage your employer brand
Often, a website alone is not enough to build a sufficiently strong employer brand. Establishing a presence on social media helps maximize the reach of a digital recruitment campaign. Social media is a great tool for an employer to build credibility as an organization and a brand. Social platforms provide a means to keep job seekers in the loop about an employer's current hiring needs, thereby attracting interested applicants in a timely way and reducing time to fill. Using social media to build a talent pipeline can increase an applicant pool by upwards of 40%. Social media platforms are key for establishing a competitive digital recruitment strategy.

80% of millennials look for a good culture fit when searching for jobs. Content marketing and social media is a great way to communicate company culture and values to job seekers. Effective content marketing can help both employers and applicants better understand the expectations and culture at an organization. For example, by publishing salary insights, sending email newsletters, posting industry updates, and creating blogs, employers provide meaningful insights to applicants about their company culture. Additionally, this attracts candidates whose values and goals align with the content shared by the company. In order to successfully execute content marketing as part of a digital recruitment strategy, employers should be aware of their target candidate's habits, interests, lifestyle, and expected income.
2. Optimize the website and application experience
An employer's website should be optimized to provide the best possible candidate experience and stand out in a saturated market. 90% of job seekers use their mobile device for job applications while only 20% of employers say that their career site is optimized for mobile users. Employers should work to address this gap and ensure that they are meeting the needs of job seekers. The job description should be clearly stated as well in order to guide candidates through the process and lay out the company's expectations.

Many employers assume that a lengthy application process helps "weed out" unmotivated candidates. In reality, the low engagement and conversion rates from long applications are not favourable to either the employer or the applicant. While applicants get frustrated and give up on time consuming applications, employers fail to establish a strong talent pipeline and miss out on potential good candidates. A study by recruitment company Appcast found that among 500,000 candidates, conversion rates for job applications went up by 365% when applications took five minutes or less to complete. A successful digital recruitment strategy should include a streamlined application process.
3. Focus on the candidate
If candidates are putting their best foot forward when applying for jobs, employers should be doing the same. Even if they do not make it to the onboarding stage, a positive interviewing experience can turn an applicant into an advocate, which bolsters the employer brand. Transparency, consistent communication, and a respect for the hiring timeline should all be incorporated into a digital recruitment strategy.

Creating feedback loops with candidates helps employers continually improve their recruitment process. Implementing effective candidate relationship management is essential to refine and improve digital recruitment strategy. Once a rapport exists with an applicant, it is easy for employers to get candid feedback on the application experience.
4. Mobilize the right tools and metrics
A great digital recruitment strategy is one that provides measurable positive results. Below is a list of metrics that employers can use to evaluate the efficacy of their recruitment funnel.
Selection ratio: this is also known as the submittals to hire ratio. It refers to the number of hired candidates versus the total number of applicants. As the number of candidates increases, the ratio approaches 0.
Manager satisfaction: manager satisfaction encompasses many factors, such as the manager's trust of their subordinates, their satisfaction with the working environment, and their opinion on their compensation and bonus structure. Many of these elements are directly related to the process of recruitment due to its impact on performance and team dynamics. This can be measured through surveys.
Candidate job satisfaction: this metric evaluates a candidate's perception of the employer's hiring process. Some areas to focus on include communication, candidates' thoughts on a company's culture and employee value proposition (ie benefits), and how prepared they felt going into the interview. All of these are areas that employers can directly influence. In order to improve this metric, employers should not only update candidates on whether or not they will be hired, but should also check in with applicants and ask for feedback on the hiring process. This is an opportunity to establish a feedback loop with applicants, as discussed in step 3.
Final takeaways
When the recruitment process is fully digitized, it lacks an essential human component for both employers and applicants. In order to cultivate a positive applicant experience, employers must incorporate effective communication into their digital recruitment strategy. Transparency, consideration for an applicants' time, and constructive feedback enrich the onboarding experience for all parties.