The recruiting landscape today
Recruiters and hiring managers play a vital role in the business world. On the candidate side, they provide opportunities for job seekers to develop their career goals and skills. On the employer side, they are instrumental in building productive, efficient teams to foster business development and meet company benchmarks. They also have a lot influence over company culture and values and how they are communicated to applicants and employees. Recruiters are an essential component of the employer brand. From job opening promotion to onboarding, recruiters are responsible for myriad processes and tasks. This dynamic and multifaceted field comes with many challenges. This week, Live Recruiter examines some of the most prominent pain points and challenges faced by recruiters today and how to manage them.
1. Grabbing candidates' attention
In a saturated market, it's hard to attract job seekers' attention. This is especially true for top talent; the most sought after and skilled candidates may be fielding multiple offers or networking with several recruiters at a time. In order to increase their visibility to candidates, recruiters should communicate their unique employer brand and value offering via every available channel. 92% of employers use job boards in some capacity to promote their openings. Social media is a great tool to promote job openings. In fact, promoting a job opening on social media can increase the applicant pool by upwards of 40%. Considering the massive audience available on social platforms, this comes as no surprise.
Facebook has 1.49 billion monthly users
Facebook has 1.31 billion mobile monthly active users
Linkedin has 380 million users
50% of LinkedIn visitors access it via mobile
Twitter has 316 million monthly active users
Twitter has 250 million mobile monthly users
In the same vein, the right content marketing strategy can help employers stand out in a crowded market. Content marketing isn't just for potential clients and customers – it can be leveraged to attract candidates as well. Some examples of content marketing for recruitment include FAQs on the company site, social campaigns on LinkedIn and other networks, and testimonials from employees. Employee testimonials give candidates valuable insights into the company and help the job opening stand out amongst the other offerings on the market. Additionally, providing this kind of transparency helps to build trust and is great for the employer's reputation. According to NAS Recruitment, employee referrals are the #1 source for dependable, quality hires. When a company has a strong employer brand, they are in a position that makes candidates try to get their attention and not the other way around.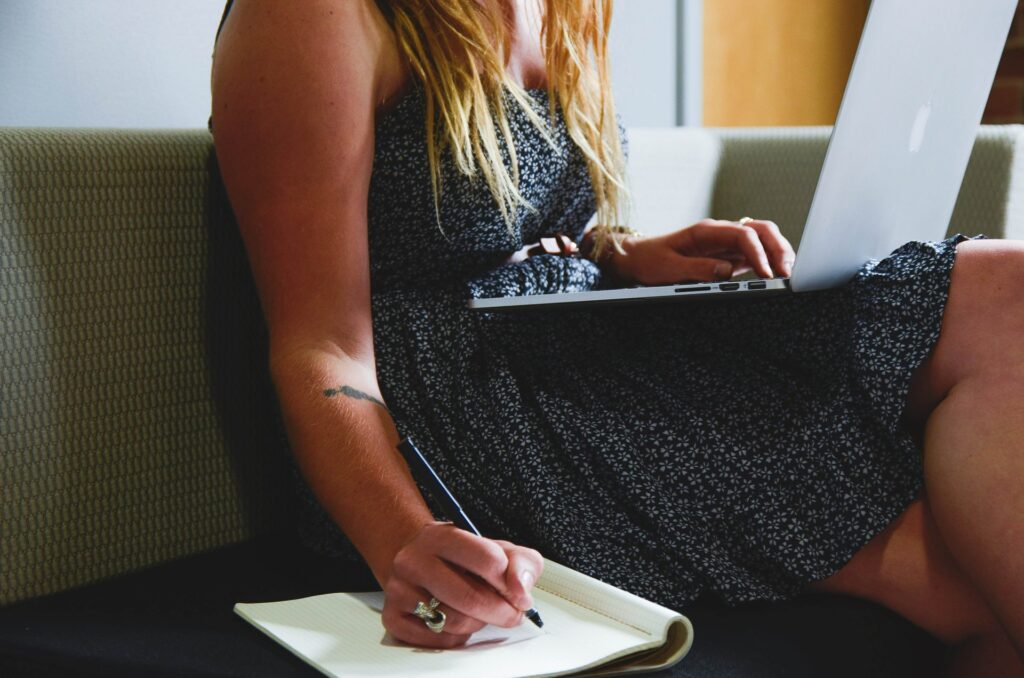 2. Leveraging remote work technologies
As the pandemic continues into 2021, it is unclear when a sense of normalcy will return. The imperative to work from home in isolation provides several strategic challenges in recruitment, a field which centres human interaction. Staying connected and productive is essential for recruiters. Being able to pivot pre-pandemic practices and implement remote work technologies has been essential. Now that meeting face-to-face is no longer an option, recruiters use software such as video interviewing platforms, virtual assessments, AI chatbots, and collaborative platforms such as Google Suite and Microsoft Teams.
While some of these technologies may have been advantageous but optional in the past, they have now become standard practice due to COVID-19 restrictions. When used strategically, the right tech can reduce a recruiter's time-to-hire by 50%. Accordingly, best-in-class companies are 21% likelier than others to invest in updating their recruitment technology. Businesses that implement end-to-end processes for talent acquisition improved their time to hire by 300%. While not all recruiters were implementing cutting edge tools and technologies in their processes before, the global pandemic has necessitated the integration of technology into recruitment, the impact of which will likely be felt even after the pandemic is over.
3. Navigating the job market during the pandemic
The COVID-19 pandemic leaves recruiters in a unique situation with many unprecedented challenges. It is difficult to determine whether or not the current hiring environment is an employer or employee's market. The pandemic has devastated some industries while others are continuing to see success and have demand for new hires. According to Candor's user-generated database tracking the hiring status of 7853 North American companies, staffing and recruiting is seeing one of the lowest hiring freeze/layoff rates of all other industries listed. However, depending on the recruiter's niche, their opportunities and the availability of candidates may be hindered due to the recession. Accordingly, many employers believe that micro-conditions in their industry and local labour market provide more valuable insights to inform their hiring strategy than macro-trends, seeing as not all industries have been impacted the same way.
Similarly to the layoff and hiring freeze data, the unemployment rates during the pandemic are also not entirely indicative of whether there is an employer or employee's market at the moment. While unemployment was high in the early stages of the global health crisis, it fluctuated at unprecedented rates. Unlike during previous recessions, in June and July 2020, US job openings increased to 5.9 million and later 6.6 million, respectively. Part of this is due to the fact that many in-person roles are unfilled as workers are afraid of being exposed to the virus, causing employers to have to increase wages for those roles. When developing their talent strategy, recruiters should be mindful of the specific expectations of their candidate pool within their industry. Broader metrics such as national unemployment are not necessarily indicative of the situation in a given industry.
Final takeaways
The pandemic has exacerbated many of the challenges that recruiters were already facing prior to the outbreak, such as standing out to and connecting with candidates, leveraging the right technologies, and building a consistent employer brand from the recruitment stage. The pandemic's impact has caused a major economic downturn, however, not all industries have been dealt the same blow. Some fields, such as e-commerce and healthcare, are seeing an increased demand for services while others, such as hospitality, are faring poorly. With this in mind, a focus on micro-trends within individual industries is key for recruiters to develop a strategy to address their specific field's needs. Furthermore, the technologies adopted as a result of the stay at home order should be retained and leveraged by recruiters in the future, as it streamlines processes and has always been widely used by best-in-class companies.